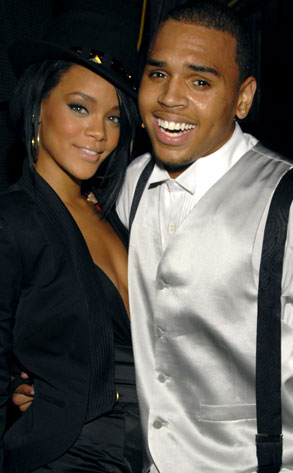 Rihanna's got mom's seal of approval.
The hitmaking beauty made a trip to GBK Productions' Fire & Ice gifting lounge for the BET Awards over the weekend with her boyfriend, fellow music hotshot Chris Brown and his mom, Joyce Hawkins.
Hawkins, according to a source, was overheard cooing, "Rihanna is the sexiest and sweetest girl Chris has ever dated."
And for once, the superprivate lovebirds weren't so private during their hour-or-so-long visit to the lounge. "They came through holding hands and kissing each other on the neck," says the source.
Both Rihanna and Brown also took home their own $5,000 gold watches from Croton, Grace hats, handblown glass art from Robert Kaindl and iPod cases from Guilty Couture. Rihanna also grabbed three pairs of Australia Love Collective boots, including the Vixen, the Nomad and the Party Nomad and helped Brown pick out a couple of pairs of New Balance running shoes.
Sounds like a good day was had by all.
Source